March 26, 2014
It is no secret that the California divorce rate has risen steadily over the past several decades. More and more married couples are deciding they are not compatible, and are ending their marriages.
In 1990, only four out of every 1,000 couples in California were getting a divorce every year.1 Now, that number has doubled with eight divorces per every 1,000 marriages occurring every year. For a population of almost 38 million, this really adds up.2
Highlighting California's divorce rate are the costly celebrity divorces. These high-powered Hollywood splits come with big price tags and can often be short-lived. Lets take a look at some of the most expensive divorces from actors, sports stars, and musicians.
13. Lionel Ritchie and Diane Alexander – $20 million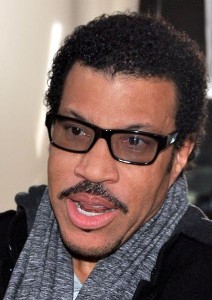 Following a 17-year marriage, musician Lionel Ritchie filed for divorce from his wife Diane Alexander in January of 2004. Ritchie allegedly offered to give Alexander alimony payments of $55,000 a month along with their 5 million dollar mansion. She did not accept this, reportedly saying that a minimum of $300,000 was owed to her per month because of her many living expenses. Ultimately, Ritchie offered her a 20 million dollar sum, which was accepted.3
12. Mick Jagger and Jerry Hall – $25 million
9 years and four children later, singer Mick Jagger and supermodel Jerry Hall decided to end their marriage. At the time of their split in 1999, Mick Jagger's net worth was alleged to be $325 million. Once the divorce was finalized, it was reported that Hall was to receive $25 million in alimony from Jagger.4
11. Ted Danson and Casey Coates – $30 million
Actor Ted Danson and his wife Casey Coates divorced in 1993. Once their settlement was finalized, the "Cheers" star was allegedly ordered to pay Coates $30 million in alimony. According to the agreement, this money was to be used as child support for their two children and pay for emotional damages caused by Danson's extramarital affairs. She was also given primary custody of their two children.5
10. Michael Douglas and Diandra Luker – $45 million
In 1998, actor Michael Douglas and Diandra Luker split up, leading to a divorce settlement that reportedly gave Luker $45 million in alimony. She was also allegedly awarded the couple's two homes in Beverley Hills and the island of Majorca. Because of Douglas's alleged drug use and supposed extramarital affairs, Luker was also given primary custody of their son Cameron.6
9. Paul McCartney and Heather Mills – $48.6 million
In 2008, Beatles star Paul McCartney's divorce from model Heather Mills was finalized. This was one of the most expensive divorce settlements in the history of the United Kingdom. Mills was allegedly awarded $48.6 million in spousal support payments. It was reported that she was also able to keep $15 million worth of real estate that the couple formerly shared. McCartney and Mills share joint custody of their young daughter Beatrice.7
8. Kevin Costner and Cindy Silva – $80 million
Actor Kevin Costner and his onetime college sweetheart Cindy Silva decided to part ways after a 16-year marriage. After several months of negotiating the divorce settlement, it was finalized in October of 1994. Silva would receive an alleged $80 million and the ex-couple agreed to share custody of their two daughters.8
7. Harrison Ford and Melissa Mathison – $85 million
Harrison Ford and Melissa Mathison decided to end their marriage after 18 years in 2001. The divorce settlement awarded Mathison $85 million. It also specified that the ex-couple would split all future earnings from movies that Ford made during their marriage. This included the very profitable "Indiana Jones" movies. The two agreed upon joint custody of their 14 and 11 year old children at the time.9
6. Madonna and Guy Ritchie – $90 million
This divorce between pop star Madonna and film director Guy Ritchie was finalized in the United Kingdom after an 8-year long marriage. Under the terms of their settlement, Madonna agreed to pay Ritchie an alleged equivalent of $90 million in spousal support. This sum includes the value of their once shared pub in London and home in Wiltshire, England. They also reportedly agreed to share custody of their children, stipulating that their two sons would spend equal time with each parent.10
5. Steven Spielberg and Amy Irving – $100 million
The marriage between Steven Spielberg and actress Amy Irving ended after four years in 1989. Complicating their divorce was a prenuptial agreement that the couple had each allegedly signed on a napkin before they married. The judge nullified this because it was on a napkin and without legal representation. As a result, Spielberg was to pay Irving an alleged $100 million per the divorce settlement. They shared joint custody of their lone son Max Samuel.11
4. Tiger Woods and Elin Nordegren – $100 million
World-class golfer Tiger Woods and Swedish model Elin Nordegren married in 2004. After Woods's alleged infidelity was revealed in 2010, Nordegren filed for divorce. Their settlement reportedly gave Nordegren 1/5th of Tiger's net worth ($100 million) and the family's main home in Windmere, Florida. She also was granted physical custody of their two children. Tiger and Elin share legal custody of their children, meaning Tiger can have a say in any decisions that affect the child's future.12
3. Garth Brooks and Sandy Mahl – $125 million
After reportedly admitting to being unfaithful during his marriage on numerous occasions, the country superstar and his wife Sandy Mahl decided to split for good. Their divorce after 14 years of marriage was finalized in 2000. Brooks paid Mahl an alleged $125 million for the settlement, which was half of his net worth at the time.  The fortune was used to cover spousal support as well as Mahl's supposed emotional damages. They agreed to share custody of their children.13
2. Neil Diamond and Marcia Murphey – $150 million
After marrying in 1969, Neil Diamond and Marcia Murphey decided to split 25 years later. Their divorce settlement reportedly gave Marcia Murphey approximately half of the successful singer's assets. With an alleged fortune of over $300 million for writing hit songs such as "Sweet Caroline" and "I Write the Songs," Diamond's divorce settlement allegedly cost him $150 million.14
1. Michael Jordan and Juanita Vanoy – $168 million
Throughout the 1980s and 1990s Michael Jordan became one of the most prosperous athletes in the history of professional sports. After his supposedly estranged wife filed for divorce in 2007, he was ordered to pay an alleged $168 million per the settlement agreement. Juanita was also reportedly given their 7-acre estate in Chicago as well as full custody of their three children.15
Call the Divorce Lawyers at Wallin & Klarich Today
We understand that going through a divorce is emotionally draining and can be very costly. It may not be a high-profile celebrity break up, but it certainly does affect you and your family in many ways. This is why it is important to have an experienced California divorce lawyer advise you through your particular situation. Wallin & Klarich has carefully handled divorce cases and other family law matters for over 30 years. We can help you attain the best possible outcome for your case.
With offices located in Orange County, San Bernardino, Los Angeles, Torrance, Riverside, West Covina, Victorville, Ventura, San Diego and Sherman Oaks, one of our knowledgeable attorneys is available to help you no matter where you work or live.
Call us today at (888) 749-7428 for a free phone consultation or visit www.wkfamilylaw.com. We will help you get through this.
---
All of the information provided above was retrieved from the following sources:
1. http://en.wikipedia.org/wiki/Divorce_in_the_United_States↩
2. http://divorce-laws.findthebest.com/l/5/California↩
3. http://celebrity.laws.com/an-expensive-break↩
4. http://www.zimbio.com/The+10+Most+Expensive+Celebrity+Divorces/articles/UvoQ7veHwxI/10+Mick+Jagger+Jerry+Hall+25+million↩
5. http://celebrity.laws.com/ted-danson-divorce-details↩
6. http://celebrity.laws.com/michael-douglas-divorce↩
7. http://www.people.com/people/archive/article/0,,20186762,00.html↩
8. http://www.people.com/people/archive/article/0,,20104315,00.html↩
9. http://www.zimbio.com/The+10+Most+Expensive+Celebrity+Divorces/articles/XJlPZJyTfSM/4+Harrison+Ford+Melissa+Mathison+85+million↩
10. http://celebrity.laws.com/madonna-divorce↩
11. http://xfinity.comcast.net/slideshow/entertainment-divorcepayouts/7/↩
12. http://www.nydailynews.com/entertainment/gossip/tiger-woods-divorce-settlement-elin-nordegren-received-110m-payout-report-article-1.190484↩
13. http://married.answers.com/famous-couples/the-divorce-of-garth-brooks↩
14. http://celebrity.laws.com/neil-diamond-divorce↩
15. http://www.aceshowbiz.com/news/view/00012381.html↩
---
The images provided on this page were retrieved from the following sources:
Lionel Ritchie: http://en.wikipedia.org/wiki/File:Lionel_Richie_2012_2.jpg
Harrison Ford and Calista Flockhart: http://commons.wikimedia.org/wiki/File:Harrison_Ford_and_Calista_Flockhart_at_the_2009_Deauville_American_Film_Festival-02.jpg