August 13, 2014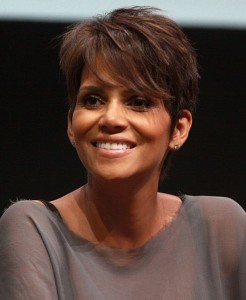 When a married couple divorces, it is commonplace that the husband will be ordered by the court to pay monthly spousal support based on his income and assets. If that couple has children, the husband typically must pay monthly child support as well. However, that is not always the case.
Celebrity divorces prove that women can also be required to pay spousal support. With some of the steep salaries that Hollywood actresses earn, these court-ordered payments can be very pricey. Let's take a look at 10 female celebrities and what they pay to their ex-spouses in spousal support…
10.     Ann Heche ($275,000, plus child support)
This actress' divorce from her husband Coley Laffoon was not short of its harsh words and drama. At one point Heche allegedly called Laffoon a deadbeat dad and Laffoon called Heche "crazy" in court papers. Nonetheless, Laffoon requested $33,000 in spousal support and custody of their son Homer.1
In lieu of spousal support, according to the Associated Press, Heche was ordered to pay her ex-husband a lump sum of $275,000, as well as $3,700 a month in child support.
9.  Halle Berry ($16,000 per month in child support)
Following her split with model Gabriel Aubry, Halle Berry agreed to pay $16,000 a month in child support. This sum, which amounts to about $200,000 a year, is to cover the expenses of her six-year-old daughter Nahla. She is required to continue making these payments until her daughter graduates high school.
8.      Anna Faris ($900,000)
Actress Anna Faris and Benjamin Indra tied the knot in 2004. Following the marriage, Faris' career took off. However, Indra's career stalled. As a result, Faris was considered the primary breadwinner and was ordered to pay Indra $900,000 in spousal support.
7.      Elizabeth Taylor ($1 million)
After meeting construction worker Larry Fortensky while in rehab, actress Elizabeth Taylor decided to marry him in 1991. Fotensky was 20 years younger than Taylor and understandably, far less wealthy. After five years of marriage, the two divorced and Fortensky was awarded $1 million in spousal support.2
6.      Martina Navratilova ($2.8 million)
Former professional tennis great Martina Navratilova ended her same-sex relationship with Toni Layton after 10 years. When the couple split, Navratilova offered to pay her $200,000 in support. Layton allegedly threatened to release secrets about Navratilova's life if she did not receive more. They eventually settled on $2.8 million.
5.      Kirstie Alley ($6 million)
At the height of her acting career following years spent as a staple on the show "Cheers," Kirstie Alley was making news for more personal reasons. In 1997 when she divorced her husband Parker Stevenson, she was sued for spousal support.
In order to maintain, "a lifestyle commensurate to that which Kirstie and (Stevenson) enjoyed during (their marriage)," Stevenson requested $18,000 a month to pay rent for a home in Bel-Air. They eventually agreed to a one-time $6 million payout.
4.  Britney Spears ($20,000 per month in child support)
Pop singer Britney Spears divorced her husband Kevin Federline in November of 2006. The couple had a prenuptial agreement that said she would have custody of their two children if they split. However, she lost custody when she allegedly began engaging in odd behavior such as the famous "head-shaving" incident. She also had two stints in rehab. The court ordered her to pay Federline $20,000 a month for child support.
3.       Janet Jackson ($15 million)
After nine years of marriage, Janet Jackson's very private marriage came to an end when her husband Rene Elizondo filed for divorce. Elizondo reportedly sued Jackson for $25 million in spousal support. After a two-year legal battle, she eventually agreed to pay her ex-husband a sum of $15 million.
2.       Roseanne Barr ($50 milliion)
Roseanne Barr and fellow comic Tom Arnold split in 1994, just four years after getting married. Against the advice of their attorneys, they did not sign a prenuptial agreement. Roseanne was reportedly forced to pay her ex-husband a lump sum payment of $50 million in spousal support.
1.      Madonna ($76-96 million)
Madonna is not just another female celebrity who had to pay her male ex-counterpart a large sum for spousal support. Her payout may have been one of the largest ever in a divorce settlement. When she split from her husband Guy Ritchie, the divorce settlement was reportedly between $76 and $96 million (although the two officially tried to keep these details private).
Call the Divorce Lawyers at Wallin & Klarich Today
Your divorce probably does not involve the massive payouts seen by these celebrities. However, it will undoubtedly impact the rest of your life moving forward. Having an experienced team of attorneys represent you during this difficult time will give you peace of mind and ensure you get the best possible outcome in your case. The attorneys at Wallin and Klarich have been successfully helping our clients with divorce for over 30 years.
With offices located in Orange County, San Bernardino, Los Angeles, Torrance, Riverside, West Covina, Victorville, Ventura, San Diego and Sherman Oaks, our capable attorneys are available to help you no matter where you work or live.
Call us today at (888) 749-7428 for a free phone consultation. We will get through this together.