California Restraining Order Attorneys – Family Law
Restraining Order Attorneys – Family Law Code 6250 and 6300
A restraining order in California is a court-issued order to protect a person from physical pain or injury or even the threat of pain, injury or abuse. It can generally be issued against a family member, a member of the household or against someone who is threatening your safety. You don't have to be married or in a relationship with a person to get a restraining order. What you do need to know is where the person lives or works.
There are two types of court orders that prevent an individual from having any contact with a person who requested the order. A criminal protective order prevents a person from having any type of contact with a particular person or even visiting a certain place. This type of order is common in criminal cases. A restraining order, on the other hand, is a civil matter and is not contingent on a criminal case although they can be a part of a criminal case such as a domestic violence case.
This aspect of California family law can be very complicated. Therefore it is essential that you speak with an experienced California restraining order lawyer.
The attorneys at Wallin & Klarich have successfully helped thousands of clients with their family law cases involving domestic violence for over 30 years. We can help you, too.  Visit our testimonials page to see what some of our clients have to say about us.

This longstanding reputation has helped us achieve the highest of merits, including a 5 out of 5 AV rating on Lawyers.com, a 10 out of 10 rating on AVVO.com, and an A+ rating from the Better Business Bureau.
Contact our restraining order lawyers today at (888) 749-7428 for professional legal advice about your case.
In California, there are four types of restraining orders that an individual can file:
Emergency Protective Order (EPO): This type of restraining order is used mostly by law enforcement and is a temporary order, valid for five days. It is common in domestic violence or other criminal cases.
Temporary Restraining Order (TRO): This civil restraining order is also a temporary court order valid for three weeks. This is also common in domestic violence cases where victims are often able to extend the order or make it permanent for up to three years.
Criminal Protective Order: This type of restraining order is obtained through the district attorney's office where the individual it is issued against is ordered not to have any contact with the victim
Civil Harassment Restraining Order: This is a civil order that is used to stop harassment by a certain individual for harassment, stalking, etc.
Click here to learn more about the types of restraining orders an individual can file.
The main goal of all these restraining orders is to protect one individual from another individual who threatens injury or harm. They prevent annoyance, harassment, stalking, disturbing the peace, having any type of contact and coming within 100 yards of the protected person's home or place of work. The obvious advantage for a victim is security. If the restrained person violates the order, for example possessing a firearm, there are immediate consequences. He or she will be arrested for violating a court order.
Filing a Restraining Order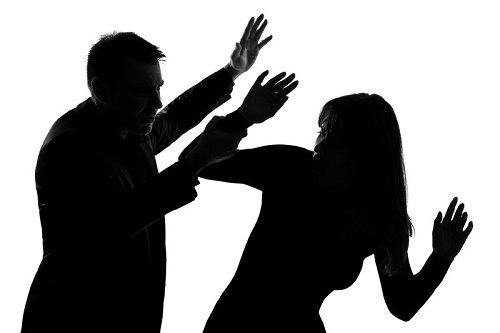 If you are someone who has received a restraining order, know that you have rights too. You must be officially served with the restraining order. You also have the right to file a response to the allegations made by the person who petitioned for the restraining order. You will have up to 20 days usually before the court hearing to file this response. You cannot request the judge to deny the order, but you can request changes or modifications to the order.
If you are a victim, a restraining order gives you security and peace of mind. If you are someone who has been restrained, it can greatly affect your life and your relationships. Representing yourself in these critical hearings means exposing yourself to a huge risk, whatever be your situation or circumstances. When you have an experienced and knowledgeable restraining order attorney on your side, you know that your legal rights will be protected. Family law is a complex area and it takes someone with intimate knowledge of the law and experience navigating local courts to get you the best possible result in your case.
Call Wallin & Klarich Family Law Today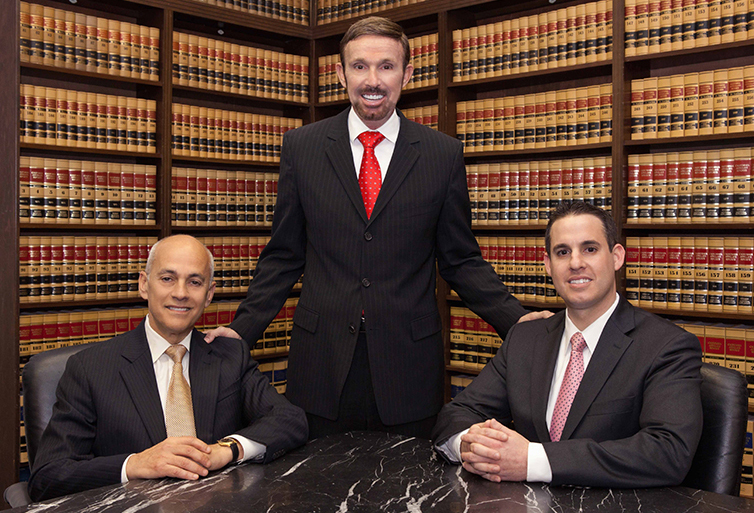 Whether you need to file a restraining order or defend yourself against a restraining order, call Wallin & Klarich Family Law to discuss your case. We offer free, comprehensive and completely confidential consultations.
At Wallin & Klarich, we approach every case with the belief that the person we're representing could easily be one of our own family members. We've seen firsthand how stressful legal matters can be for our clients and their loved ones. We are committed to being available to our clients at all times — 24 hours a day, 7 days a week, 365 days a year.
With offices located in Los Angeles, Sherman Oaks, Torrance, Orange County, San Diego, Riverside, San Bernardino, Ventura, West Covina and Victorville, there is an experienced Wallin & Klarich criminal defense attorney available to help you no matter where you work or live.
Call (888) 749-7428 or fill out our online consultation form to get in contact with a legal professional today.