Family Law Restraining Order – Categories
What is a Restraining Order?
Family Law Code Section 6250 – 6300
Restraining orders become an issue during many family legal battles, especially divorces. A restraining order is a protective legal instrument designed by the courts to prevent individuals from harassing, assaulting, or otherwise abusing others. If a restraining order is issued by a judge and is not complied with by the named individual, he or she may be in contempt of court and face civil and/or criminal penalties, such as fines and jail time.
California courts utilize various restraining orders, depending on the specific facts of each situation. If your family's safety is at issue, it is imperative that you consult with an experienced restraining order lawyer to determine which restraining order is appropriate in your particular situation.
In California, restraining orders are typically issued when there is proven harassment, assault, domestic abuse, or threats to you and/or your children by individuals such as a current or ex-spouse, the other parent of your child, or someone you live with or are dating.
Available Restraining Orders
Your Wallin & Klarich attorney can provide you with the details of the restraining orders available issued by California courts. Below is a brief overview:
1. Emergency Protective Order (EPO)
An Emergency Protective Order is issued by law enforcement in situations where there is an immediate need for protection of domestic violence victims who are in imminent threat of harm. An EPO is valid for 5 days.
2. Domestic Violence Temporary Restraining Order (TRO or DVRO)
A Domestic Violence Temporary Restraining Order is put into place for victims of domestic violence by a judge for an initial 15-21 days. Upon the next court date, if you or your lawyer presents sufficient evidence, the judge may rule it effective for up to five years.
3. Criminal Protective Order ("No Contract" Order)
A Criminal Protective Order can be obtained through the District Attorney's office and is issued to protect victims or witnesses of a crime. This order will last as long as the court proceedings and could be lengthened to 10 years. In order to obtain this type of order, you or your attorney must prove to the court that the defendant harmed you, threatened you or your family, and/or tried to coerce you not to testify.
4. Civil Harassment Restraining Order (CHO)
A civil harassment restraining order can be sought by any person who feels that the court must intervene to stop certain conduct by another party. These types of restraining orders are often brought by neighbors who believe that one of the people living near them must be restrained from certain type of conduct. This could be due to playing music too loud, parking vehicles on their property, trespassing on their property, using foul language toward them on an ongoing basis, etc. These are just a few examples of when a person could seek a civil harassment restraining order.
Contact Wallin & Klarich Today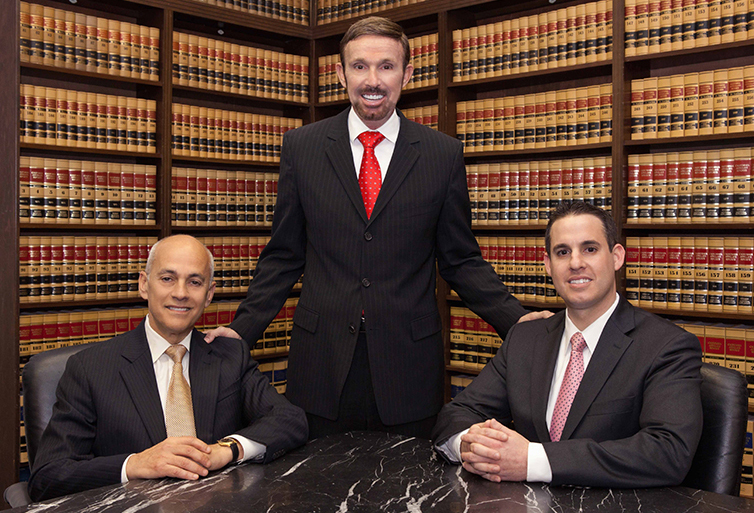 In order to obtain the proper type of restraining order for your specific situation, it is best to obtain the legal advice and counsel of an experienced law firm At Wallin & Klarich, our attorneys will ensure that all necessary documentation is filed appropriately with the court and that the best possible evidence is presented before the judge to obtain a valid and effective restraining order.
With offices located in Los Angeles, Sherman Oaks, Torrance, Orange County, San Diego, Riverside, San Bernardino, Ventura, West Covina and Victorville, there is an experienced Wallin & Klarich criminal defense attorney available to help you no matter where you work or live.
Call (888) 749-7428 or fill out our online consultation form to get in contact with a legal professional today.