Child Support Arrears in California
The term "arrears" is a legal term that refers to a debt or payment that is overdue. If you have been ordered to pay child support and have not paid or have only partially fulfilled your payment obligation, you will be deemed to have child support arrears. The California child support attorneys at Wallin & Klarich are able to provide you legal assistance related to child support and child support arrears. Wallin & Klarich will fight to ensure that your child support obligation is fair, while making certain that your children are still getting the appropriate level of financial support.
Consequences Associated with Child Support Arrears
If you have child support arrears you face the possibility of severe legal consequences, including, but not limited to:
Having your wages intercepted by the government to satisfy the support obligation
The possibility of a misdemeanor charge if you willfully fail to pay child support
Revocation of your driver's license; AND
An increase in payments as a penalty for not paying support in the past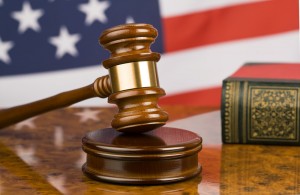 At Wallin & Klarich we understand the negative impact that child support arrears can have on your life and are willing to assist you through the legal process to ensure that the amount you are obligated to pay in child support is fair and accurate.
Government Interception of Funds
The government has created many ways to collect child support payments from you if you have fallen into arrears. Not only can your paycheck be subject to a wage garnishment, meaning up to 50% of your wages are directly intercepted to satisfy the child support order, the government may also intercept funds you gain from social security, unemployment, disability, workers compensation and tax refunds.
Contempt and the Possibility of a Misdemeanor (PC 270)
Under California Penal Code section 270 you may be charged with a misdemeanor if you willfully fail to provide necessary care for your child. In addition, if you owe child support but have the ability to pay you may be held in contempt of court, and as a result may be fined or even sentenced to jail time.
Percentage Increases in Support Payments as a Result of Arrears
According to California Code of Civil Procedure section 685.010 if you have child support arrears you are required to not only regularly pay the amount of money you owe in support, but you also are required to pay 10% interest per annum on child support arrears. Further, under California Family Code 4722, you may be subject to a 6% to 72% penalty on delinquent amounts if you fall into arrears by more than 30 days.
These percentage increases can result in you paying a more significant amount in support and create an even larger financial burden for you. The California child support lawyers from Wallin & Klarich can assist you to avoid such percentage increases by working through the child support process with you.
Other Consequences of Child Support Arrears
In addition to the above listed consequences, if you fall into child support arrears, you may also be subject to the following consequences:
You may any state professional licenses suspended
The federal government can refuse to renew your passport
Your credit score may be negatively impacted because of child support debts; AND
The government can order a lien against any property you own or have an interest in
Property Used as Payment for Arrears
If you have unpaid child support payments, or child support arrears, any property you have an interest in can be used for satisfaction of your child support obligations. This can cause a substantial road block if you are seeking to sell or transfer your interest in any real property. A Wallin & Klarich family law attorney can walk you through the complex steps of a child support arrearages case and can discuss what other options for payment you may have available to you.
Real Property Lien
A lien against any real property you have an interest in can be created if you owe any overdue child support payments. If you have a lien on your property related to child support arrears and you try to sell or refinance the property, the child support arrears you owe must be satisfied from the proceeds of the sale or loan. According to California Family Code section 4011, child support must be paid before almost any other debt or obligation.
Third Party Property
Generally speaking, a third party's property cannot be used to satisfy your child support obligations. However, if you owe child support payments and remarry, your new spouse's property may be accessed by creditors as community property to pay the child support debt you incurred prior to the marriage. It is important to note that your new spouse may later have the right to reimbursement for any community property that was used to pay your child support obligation during the marriage.
Duration of Liability for Child Support Arrearages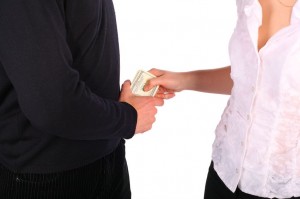 Your obligation to pay child support terminates when your child reaches the age of 18. Your obligation to pay child support may only be terminated prior to 18 if your parental rights are completely terminated or if your child is deemed an emancipated minor.
Unlike child support obligations, payments for child support arrears only terminate after the entire amount is paid. This means that you are obligated to pay child support arrearages even after your child turns 18 if you still have not provided full payment of past due support.
Modification of Child Support Arrearages
The amount you owe in child support arrearages may only be modified if you reach a mutual agreement with the other parent involved. The court has no authority to change or reduce the amount you owe in child support arrears. The court can only change or modify current child support obligations if there is significant showing that the amount is not fitting given the circumstances.
Child support obligations also cannot be avoided if you file for bankruptcy. If you owe child support or child support arrears, bankruptcy will not eliminate your obligation to pay.
California Child Support Lawyer
If you or a loved one has child support arrears it is important that you contact a knowledgeable and experienced family law attorney. With offices located in Los Angeles, Orange, Riverside, San Bernardino, San Diego,  Victorville, West Covina, Sherman Oaks, Torrance and Ventura , there is a Wallin & Klarich attorney available wherever you happen to live. We understand that child support obligations can become a serious problem that can hurt your financial standing. Call us today at (888) 749-7428. We will get through this together.