Post Judgment Motions Lawyers
Post Judgment Motion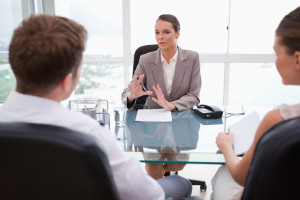 If you need to modify or enforce your California court order, you can achieve by either making an agreement with the other party or filing and requesting a court hearing. This is particularly useful if you want to seek the court's help to change or enforce a divorce judgment or a parental rights and responsibilities order, which could determine child support and visitation rights.
Before requesting a hearing with the court, it is best to first attempt to reach an agreement with the other party. If you are able to reach an agreement, a Stipulation and Order needs to be signed by both parties and by the judge/commissioner. This agreement is only enforceable if done correctly, filed and signed by the judge/commissioner. If you are unable to reach an agreement, the next step is filing a motion to get a court date. Since both of these require knowledge about family law proceedings it is best to hire a knowledgeable Wallin & Klarich family law attorney to assist you.
There are primarily two types of post-judgment motions you may need to file in California
Motion to Modify: This is a motion that you can file if you need to make any changes in your court order.
Motion for Contempt: If the other party fails to comply with the court order, you can file a motion for contempt. The court will address the non-compliance and can either sanction or criminally penalize the non-complying party.
Whichever route you decide to take, the experienced California Post Judgement Motions Lawyers at Wallin & Klarich can guide you through the complex system and get what you want. Call us today to schedule a free appointment.
Why Hire Wallin & Klarich For Post Judgment Motion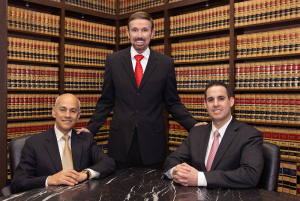 At Wallin & Klarich, we approach every case with the belief that the person we're representing could easily be one of our own family members. We've seen firsthand how stressful legal matters can be for our clients and their loved ones. We are committed to being available to our clients at all times — 24 hours a day, 7 days a week, 365 days a year. If you are involved in a family law matter in Southern California, you should call Wallin & Klarich today for a free evaluation of your case.
We have offices in Los Angeles, San Bernardino, Riverside, Ventura, Victorville and Orange County. We will get through this together.
Call (888) 749-7428 or fill out our online consultation form to get in contact with a legal professional today