March 31, 2014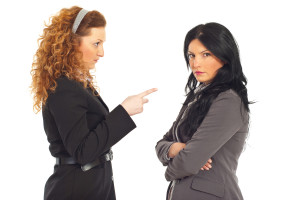 Restraining orders are legal decrees that prevent individuals from harassing, assaulting or abusing others. They are usually associated with adults in domestic violence and criminal protective cases. However, in a Riverside County court case, a judge agreed to a request from a parent to issue a restraining order for his son against his son's 10 year-old classmate.1
The restraining order stems from a dispute between Robert Casteel's 10 year-old son Christopher and Christopher's classmate in their 4th grade class. The classmate allegedly pulled out a knife in class and told Christopher, "I'm going to get you after school." Christopher told his teacher about the incident, whose response was minimal. Christopher then told his father, who called the principal but allegedly did not receive a response. Robert then called the police, who confiscated a small pocketknife from the classmate.
The classmate was suspended for five days. However, Robert Casteel still felt fear for his son's safety and filed a restraining order against the classmate and the school district, ordering the classmate to keep at least 20 feet away from Christopher.2
The case set a precedent in Riverside County, as a restraining order had not been filed against a person so young before. Complicating matters was the fact that the restraining order involved school grounds.
In a review of the case a few months later, Robert Casteel sought to have the restraining order extended to three years. However, at the urging of the Riverside County Commissioner, the families of the two boys compromised and agreed to send their sons to different schools for three years. The classmate's family also agreed to counseling for their son, to monitor the household for dangerous weapons and avoid contact with the Casteel family.
Civil Harassment Restraining Order
When a person feels a court must intervene to stop certain conduct by another party, a civil harassment restraining order can be issued. A civil harassment restraining order is often brought by a person who believes that a person he/she is in contact with must be restrained from certain types of conduct such as trespassing on a property or using threatening language. In the case of the Casteel family, the parent was able to file a civil harassment restraining order on behalf of his child, as minors under the age of 18 are not able to file restraining orders themselves.
The Casteel family reached an agreement in their case that ended a restraining order, avoiding further court proceedings. In turn, the family also avoided potential prosecution for the classmate's family if the restraining order were to be violated. If your family is considering a restraining order, it is important to have an experienced attorney review your case and help determine if a restraining order is in your best interest. In some cases, an agreement can be reached by both parties to avoid turning a dispute into a legal matter.
Call Wallin & Klarich Today
If you or a loved one wants to contest or file a restraining order, it is critical that you speak to an experienced family law attorney. At Wallin & Klarich, our attorneys have over 30 years of experience in handling all types of restraining orders in Southern California. Our attorneys will fight to get you the best possible outcome in your case.
With offices in Los Angeles, Sherman Oaks, Torrance, Tustin, San Diego, Riverside, San Bernardino, Ventura, West Covina and Victorville, there is an experienced Wallin & Klarich Southern California criminal defense attorney near you no matter where you work or live.
Call us today at (888) 749-7428 for a free phone consultation. We will get through this together.
---
1. http://abcnews.go.com/blogs/headlines/2012/01/dad-gets-restraining-order-against-sons-4th-grade-classmate/↩
2. http://www.pe.com/local-news/riverside-county/riverside/riverside-headlines-index/20120208-jurupa-valley-deal-in-restraining-order-case.ece↩