October 4, 2013
If you have been accused of possession of "child pornography" under California Penal Code section 311.11(a), you not only face a criminal charge for a felony registerable sex offense, but you should also be aware that your parental custody and/or visitation rights could be modified or terminated upon an order of the court while your criminal case is pending. If your spouse or partner is suspected of "covering" for you during a police investigation, he or she may also face child custody proceedings in Family Court. If you are facing a child custody case, contact the experienced California family law attorneys at Wallin & Klarich.
What is Family Code Section 3022?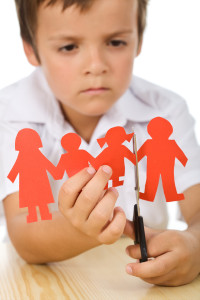 California Family Code section 3022 authorizes the court to make an order for the custody of a child that it deems "necessary and proper" during any proceeding or anytime thereafter. Basically, the law gives the court broad discretion to protect a child considered to be at risk. This is because the Legislature has declared that the state's public policy is to assure "that the health, safety, and welfare of children shall be the court's primary concern in determining the best interests of children when making any orders regarding the physical or legal custody or visitation of children" (Family Code section 3020).
Family Code section 3027 specifies that allegations of physical and/or sexual abuse require intervention by the court to protect a child's safety. However, the law is silent on whether possession of sexually oriented material involving minors rises to the level of "child abuse." Child abuse is legally defined as "the often violent and inhuman behavior that an adult shows toward a child" (Black's Law Dictionary, 2d. Ed.).
Your Parental Rights Could be in Jeopardy if You are Accused of Possessing Child Pornography
Generally, the opinion of law enforcement, officers of the court and the County Social Services Agency (SSA) is that child pornography involves the exploitation of minors. Therefore, because protecting children is the court's first priority, it is possible that you could be denied custody over or unsupervised visitation with your children pending a criminal charge of Penal Code section 311.11(a). If you are suspected of possessing sexually oriented material involving your own children, a Family Law judge will almost assuredly restrict your parental rights during criminal proceedings by issuing a temporary protective order until an investigation has been completed.
If you are ultimately convicted in California of certain sex offenses involving a minor which require registration as a sex offender pursuant to Penal Code section 290, the law also authorizes modification or termination of your parental rights (Family Code sections 3030 – 3030.5). However, exceptions to this rule are permitted if the court determines you do not pose a significant risk to your children.
Upon release onto community supervision, probation or parole as a registered sex offender, you cannot be prohibited from contact with your children as a condition of your release from custody if your conviction did not involve your own children (United States v. Wolf, 699 F.3d 1082 (9th Cir. Mont. 2012)). If you do have this condition of supervised release or if you are subject to a court order modifying or terminating your parental custody or visitation rights, you need to speak to an experienced family law attorney at Wallin & Klarich in order to protect your constitutional rights.
Contact the California Family Law Attorneys at Wallin & Klarich
Being accused of a sex crime such as possession of child pornography will not only affect your freedom, but could also cause you to lose custody over or visitation with your children while your case is pending. The family law attorneys at Wallin & Klarich have over 30 years of experience successfully representing our clients facing the severe consequences associated with a sex offense charge.
With offices in Los Angeles, Sherman Oaks, Torrance, Tustin, San Diego, Riverside, San Bernardino, Ventura, West Covina and Victorville, there is an experienced Wallin & Klarich attorney who can help you wherever you are located. At Wallin & Klarich, we treat you like family. We will do everything we can to protect your rights. Getting you the best possible result in your case is our first priority.
Contact us at (888) 749-7428 for a free telephone consultation. We will get through this together.