March 10, 2015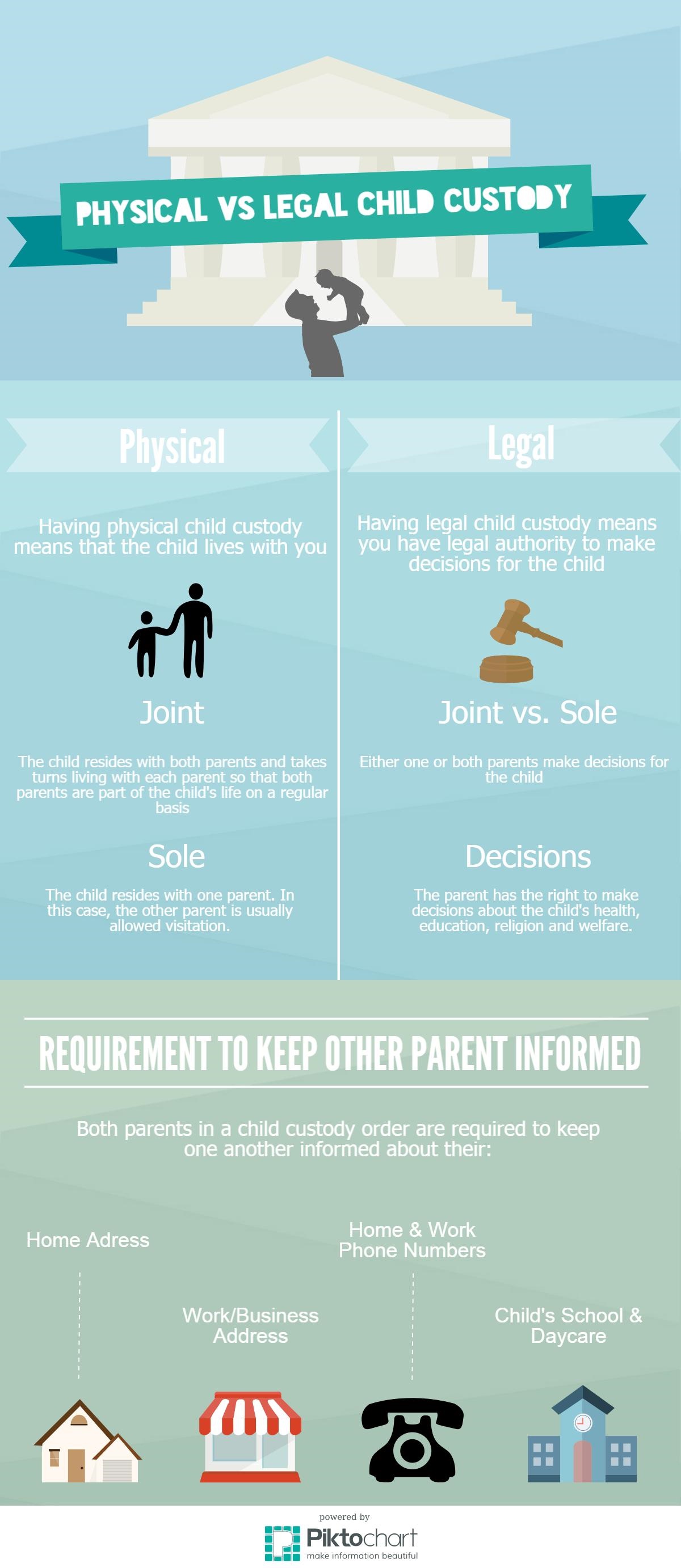 Under California law, child custody has two parts: physical custody and legal custody. Either type of custody may be awarded to one parent (sole custody) or to both parents (joint custody). Technically, an order for joint custody simply means that the parties will have joint physical custody and joint legal custody. However, a court may award joint legal custody and not award joint physical custody. This may all sound very confusing, but the experienced family law attorneys at Wallin & Klarich can help you understand the many types of child custody orders.
Sole Physical Custody and Joint Physical Custody
Sole physical custody means that the child will reside with and under the supervision of one parent subject to the court's power to order visitation.1
Joint physical custody means that each parent will have significant periods of physical custody. Joint physical custody must be shared by the parents in a manner that ensures the child's frequent and continuing contact with both parents.2 However, joint physical custody does not require that exactly half of the child's time be spend with each parent.
A Joint Physical Custody Order Must Address the Rights of Each Parent
An order for joint physical custody must address the respective periods of time the child will be with, and under the supervision of, each parent. Specifically, the order must state the rights of each parent to the physical control of the child in sufficient detail to enable a parent who has been deprived of that control to have his/her legal rights enforced by the court or law enforcement.3
When parents have an informal "arrangement" for custody, rather than a formal or written agreement, the court will look closely at the actual practice of the parties to determine whether a parent has primary physical custody and the other visitation, or whether a shared parenting arrangement in fact exists. This distinction affects whether the court must make a determination of the best interests of the child or recognize and accept what the parties have already agreed or accepted by their actions.
Sole Legal Custody and Joint Legal Custody
Sole legal custody means that one parent will have the right and responsibility to make decisions regarding the health, education and welfare of the child.4 Joint legal custody means that the parents will share the right and responsibility.5
Under an order for joint legal custody, either parent acting alone may make decisions regarding the health, education and welfare of the child unless the order specifies circumstances requiring the consent of both parents. An order specifying such circumstances must also indicate the consequences of failure to obtain mutual consent.
Requirement to Keep the Other Parent Informed
There are many situations involving legal custody that require each parent to keep the other advised as to his/her current address, business address, phone numbers for home and work, the child's school and daycare, and the location of where the child will be spending any extended period of time (two days or more).
Call Wallin & Klarich if You Need Help with All Types of Child Custody Orders
The family law attorneys at Wallin & Klarich are experienced and skillful in helping clients either negotiate the many issues than can arise with legal custody issues or obtain court orders that are relevant to the client's needs. Our attorneys have experience in obtaining clear and comprehensive court orders that reduce the need for future conflict causing the parties to return to court.
Our offices are located in Orange County, Los Angeles, San Bernardino, Riverside, Victorville, West Covina, and San Diego. Call us today at (888) 749-7428. We will be there when you call.
---
1. [California Family Code Section 3007]↩
2. [California Family Code Section 3011]↩
3. [California Family Code Section 3084]↩
4. [California Family Code Section 3006]↩
5. [California Family Code Section 3003]↩