10 Tips to Help You Decide What Family Law Firm to Hire
When you or someone you love is dealing with family law issues, you will need to have an experienced family law attorney helping you protect you, your family and your assets. The most important decision you will make is which family law firm to hire to help you. These 10 tips can help you make the most informed decision possible:
1. Look for a family law firm with experience
How many years of experience does the law firm have successfully representing people in family law matters? How much experience does the family law firm have representing people facing the specific family matter you are facing?
It is very important that the law firm you hire is familiar with the issues you are facing, whether it is a divorce, child custody or any other type of family law matter. If you are considering hiring an attorney but you are not sure how much experience that attorney has, it is appropriate to ask the lawyer how many years of experience the firm has in handling these types of cases.
2. Read reviews and testimonials from former clients
Experience is important, but it is also crucial to hear from previous clients as to how the law firm handled their cases. You should review the family law firm's website to find testimonials and case results. Ask the attorney where to find this information. Additionally, you should check review sites such as Yelp and Google Plus to see what past clients are saying about the firm.
3. Check attorney ratings on Avvo.com and MartindaleHubbell.com
There are two recognized rating systems for lawyers that you should review before deciding which law firm to hire for your legal matter. They are Avvo.com and MartindaleHubbell.com.
An attorney's Avvo rating is calculated using a mathematical model that considers the information shown in a lawyer's profile, including the number of years the attorney has been practicing family law, disciplinary history, professional achievements and industry recognition. Each lawyer is ranked from 1.0 to 10.0 (with 10.0 being a superb rating). Very few lawyers achieve a perfect 10.0 rating.
Martindale Hubbell is a trusted source that has been rating lawyers and law firms for many years. There are three possible ratings a law firm can receive from Martindale Hubbell. They are an "AV" rating, a "BV" rating and a "Rated" designation. An AV rating is the highest a law firm can achieve. To attain this rating, a firm must achieve excellence in representing their clients consistently over a period of 10 years. The firm must also receive outstanding reviews from other lawyers, judges and past clients.
4. Find a firm with experience in the local courts
Experience is critical when hiring a family law firm to take on your case. The law firm you hire should not only have years of experience practicing family law, but the firm should also have substantial experience in the court where your case is pending.
Each court has unique procedures and staff, so it is important that your lawyer is familiar with the local court. If your attorney knows the court procedures and how the judges operate at the court where your case is pending, it can give you a major advantage in your case.
5. Know if you're hiring an attorney or a team of attorneys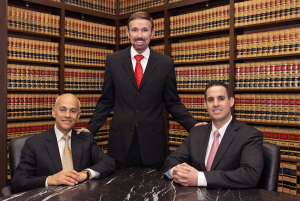 When searching for a law firm, you will want to find one that employs multiple experienced family law attorneys. Family law matters can be very complicated. You will be much better off if you retain a law firm with multiple lawyers who have been practicing family law for many years so that they can work together to handle your matter. A family lawyer who works alone on your case or only with one partner will not be able to strategize the same way and may not have time to prioritize your case.
Additionally, if you hire a lawyer who is working alone, that lawyer will likely be handling many cases in different courts. This means that if your case is on calendar in one court, the lawyer may have another case to handle in another court on the same day. This will create a conflict for your attorney. He or she may have to send another lawyer to the court who is unfamiliar with you and the facts of your case. If you hire a family law firm rather than a single attorney, you will know that one of the many lawyers in that firm will be on top of your case at all times. The attorneys at your law firm will be able to work as a team and always be familiar with your case.
6. A first impression is a sign of things to come
Consider how easy it is to get a hold of a lawyer when you call the office for the first time. Were you able to receive answers to your questions over the phone or were you asked to leave a message? Did the lawyer call you back promptly or did you have to wait a lengthy period of time before you heard from the lawyer?
You will want your attorney to be responsive and respectful to your needs. A good law firm will understand what you are going through and will be there when you call for help. Your initial call to the law firm will be a good indication of the communication you will have with your family lawyer during your case.
7. Communication is key
Going through a divorce or family law matter will be stressful. That is why you should hire a law firm that makes it easy for you to communicate with them and ask any questions you have. What hours can you reach the law firm? Does the firm have a lawyer on call in case of an emergency?
When you speak to an attorney on the phone, he or she should give you his or her email address and cellphone number. Your law firm should also provide you with the email addresses of the lawyers and legal assistants who will be working on your case.
8. Be prepared to give your version of the events
Telling your side of the story is critical to any evaluation of your case. That is why an experienced family law firm will ask you to do your homework. You will need to tell the law firm about your "social background" as well as provide a list of character witnesses who can attest to your good character.
A family law firm must know your case facts extremely well and also must know your background in detail so they can properly present your case to the court and the opposition. If the law firm doesn't require that you be actively involved in your own case by providing this information, you should not hire that law firm.
9. Don't expect a guarantee
If you are involved in a family law case, you are likely scared of the potential outcome. Unfortunately, some law firms will attempt to take advantage of your vulnerable state by guaranteeing you a certain result when talking to you.
Not only is an attorney lying to you by guaranteeing you a certain outcome in your case, making such promises is also against California State Bar rules. More importantly, no law firm can guarantee you any result because the actual outcome of your case will depend upon many factors. If an attorney guarantees you a result, you should question that attorney's ethics and look to hire another law firm.
10. Compare prices and get it in writing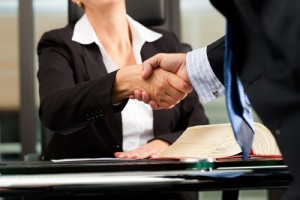 It is crucial that you understand how fees work within the law firm that you hire. If a law firm is quoting you a very low fee, you will want to investigate the experience of that law firm. On the other hand, just because a law firm is the most expensive does not mean that they are the most qualified to take on your case.
In addition, some lawyers will not explain how fees work and you will wind up paying more than you initially agreed to. Make sure the firm provides a signed, written contract before hiring the law firm. The retainer agreement should clearly spell out the terms of the contractual relationship. Feel free to discuss a fee schedule and payment plans with your attorney before entering into a professional relationship.
Contact the Family Law Attorneys at Wallin & Klarich Today
Hiring the right family law attorney is one of the most important decisions you will make in your life. Your family and your life are on the line, so you need to know that you are in capable hands. At Wallin & Klarich, our skilled attorneys have been successfully representing our clients facing family law matters for over 30 years. We've helped thousands of clients in their time of legal need, and we can help you now.