January 4, 2015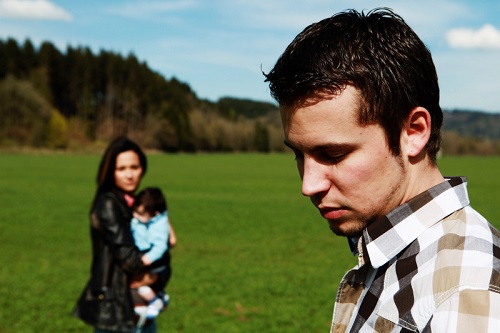 After child custody orders are made, you may think these orders are permanent. However, this is not the case. Your child custody orders can be modified at any time, so you need to be aware of your behavior around your children and the other parent of your children.
Below is a list of 6 things you should avoid if you want to maintain your child custody rights.
Engaging in Parental Alienation
What is "parental alienation?" It's a complicated phrase that requires the assistance of a skilled family law attorney to decipher. Very loosely, parental alienation can be defined as driving a wedge between your child and the child's other parent. You engage in parental alienation when you badmouth the other parent, try to use your child to find out about the other parent's personal life, or withhold things like trips, money, or affection in order to find out details about the other parent.
The broad term "parental alienation" covers all actions that cause a child to act in a negative manner toward the other parent. If you are in a co-parenting situation, you have to play fair. Acting in a peaceful, respectful manner will help you show that you are not engaging in parental alienation.
Using Child Support for Purposes Other Than to Support the Child
If you receive child support, it is imperative that you use the funds to actually support your child. When you use child support money for other means, you are ignoring the direction of the court. You should particularly refrain from using child support to purchase extravagant items for yourself.
Not only could misusing these funds lead to a reduction of your child support payments, it could also lead to you losing custody rights to your child.
Not Acting in the Best Interests of the Child
In California family court, judges are always looking out for the best interests of the child. Your actions should not be evidence of a course of conduct that appears unstable or potentially traumatizing to a child. You should have an everyday routine, a stable income, time for your child, and a presence in your child's daily life.
Negative Use of Social Media
If you have broadcasted activities that could be seen as disturbing through social media, change how you use such accounts. Your texts, posts, and tweets can be used as evidence against you, and could lead to you losing your custodial rights.
Lying to the Court
When you lie under oath, through documents filed with the court or through testimony on the stand, the court will be skeptical of anything you say. You may also be hit with sanctions in the form of monetary fines or incarceration. You can even be charged with perjury or contempt of court.
The court needs to see you as an honest and trustworthy person. The court must be able to trust you as a source of information and see you as a good role model for your child. If you are not seen that way by the court, you could lose your custodial rights to your child.
Getting Yourself in Trouble
If you have been arrested for a criminal offense, it can place your custodial rights in jeopardy. If this happens to you, then you need to talk to the experienced criminal defense and family law attorneys at Wallin & Klarich so that your attorney can help you avoid a criminal conviction and maintain your custodial rights.
Call the Child Custody Attorneys at Wallin & Klarich
If you are facing a child custody case, you need to speak to an experienced child custody attorney at Wallin & Klarich right away. Our firm can represent and advise you to help you argue for or keep custody of your children. Our attorneys have been successfully representing our clients in child custody cases for over 30 years.
We have offices in Los Angeles, Sherman Oaks, Torrance, Tustin, San Diego, Riverside, San Bernardino, Ventura, West Covina and Victorville. We are able to help you no matter where you work or live.
Call us today at (888) 749-7428 for a free phone consultation. We will get through this together.